Compact and Small Foot Print IPCE System with Easy Operation
n
PEC-S02 IPCE measurement system is developed as a simplified IPCE system based on PEC-S20.
n
Keithley
2400 or 2401
sourcemeter
are connected with GPIB.
n
Optical shutter is manual control
(it is different from PEC-S20 system)
n
This is simple IPCE measurement system.
n
It is used in stand alone equipment as a monochromatic light source, for
photochecmical
reactions,
photocatalysts
researches and etc.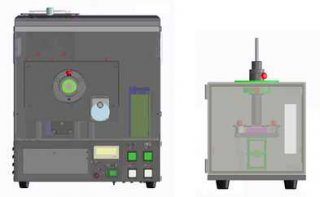 Specifications
Size: W290 x D375 x H390
Measurement wavelength: 300 nm to 1100 nm
Irradiance: 1 mW at 480 nm, DC measurement
Shutter: Manual
Filter: Auto change
Optical fiber : 3 mm Φ 1 m in length
Reference Si cell: S1337-1010BQBQ
Software: PEC-ProS (Designed for PEC-S02)
Wavelength scan: Step scan

Windows 7 (32 bit PC) and
Keithley
2400/2401 and GPIB-USB (National instruments) are required (in 2017 Dec).

Specifications here would be changed depending on development of the system.
Features
n
From IPCE spectrum,
Jsc
under 1 sun irradiation is calculated and shown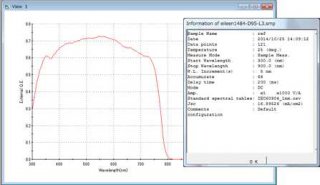 n
Optical fiber can irradiate easily sample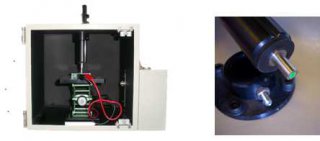 Setup
nPEC-S02 is recommended for researchers who already use PEC-L01 and PEC-IV2 IV measurement system.